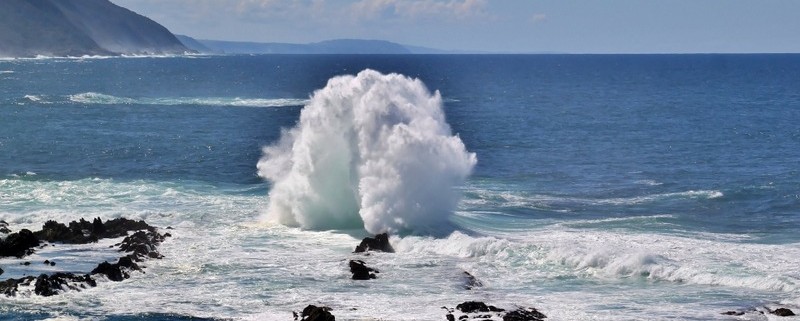 Only 45.39% of Austrians voted last May in the EU elections, which was a disappointingly low turnout – and no better in the other EU states either. Fascinating to see, then, how the EU is now being called by "its citizens" to act (for Mare Nostrum reasons) in response to the refugee tragedies in the Mediterranean. In actual fact, the EU does not have any majority legitimation from the European population and hasn't had it for years now.
Media coverage of the massacres by Boko Haram militants has so far been relegated to "other news". Brief articles about warring factions on the African continent appear from time to time but that is about as far as the coverage goes – no word about who supplies the weapons (usually USA, Russia, China or Germany, for instance). No analysis to suggest it will trigger, or already has unleashed, a wave of threatened or persecuted migrants who, in fear of their lives, are turning to Europe and using the Mediterranean Sea route as their passage to a safer and better future. There is no research into the structures and political regimes that have set themselves up in the wake of the "Arab Spring". Increasingly, radicalisation within North African countries tends to be treated as isolated events, with no connection being drawn between the removal of unpopular African dictators by major Western powers and their cooperation with local radical militia, (like the jihadists), and the impending tidal wave of asylum seekers, or the (deliberately engendered) political chaos.
Enlightened Europe – where R you?
The Europe I am so proud of is the Europe of Enlightenment, of humanitarian ideals, of the freedom and protection of the personal liberties of ordinary citizens. The EU certainly set itself the task of upholding those values, but it has yet to gain the widespread support of its citizens at the ballot box. Instead, national interests continue to prevail well before those of the Union. Particularly from an economic perspective, close cooperation over the harvesting of raw materials, fishing rights etc. is certainly on the agenda when it comes to Africa. Yet what tends to be overlooked in such cases is that the political partners involved are typically not democratic but rather authoritarian rulers of post-colonial countries. And that is fundamentally wrong. The task for Europe here, as it was more than 200 years ago on its own continent, is to give the African population access to the kind of education and enlightenment that makes individual citizens capable of critical thought – citizens able to economically emancipate themselves to the point where they can afford to live their own lives and engage as equals with their politicians, able ask questions and maintain their personal independence. This will ultimately serve to make their country an enlightened, liberal society.
Father Weber and Karlheinz Böhm
It was Father Weber, amongst others, who in post-1815 Austria laid the foundations for the self-sufficiency and personal responsibility of ordinary citizens with his idea of a bank account for every person. He and many others, who understood that economic security and autonomy lead to a contented and progressive society, are classic examples of protagonists for the social economy. In reality, that is one of the best export items Europe can bring to the African continent. It is not only a vehicle for transporting the approach of an enlightened and humanitarian Europe but also a form of development aid that enables the local people to be spared the prospect of an uncertain, or worse, future.
The EU has enough clout to carry out such a project. And the fact that such ideas can be successful was illustrated by Karlheinz Böhm more than 30 years ago in Ethiopia. He and Father Weber had the same bright idea.
There are not five billion humans, but ONE human being five billion times over, Karlheinz Böhm
https://ninahoppe.eu/wp-content/uploads/2015/04/sea-241665_1920.jpg
496
800
Nina Hoppe
https://ninahoppe.eu/wp-content/uploads/2015/02/nina-hoppe-wht-2-obg.png
Nina Hoppe
2015-04-23 09:00:16
2015-05-11 13:52:07
Father Weber and Mare Nostrum