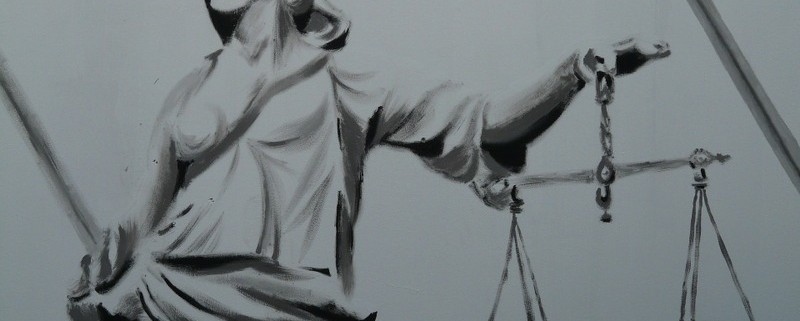 There he was somewhere in Southern Europe in spring 2014. In a region which tourists from Central Europe particularly enjoy visiting at that time of year for its mild climate, spring-like temperatures and bright sunshine. Only he wasn't there by choice. He was on the run – from malice, humiliation and defamation: Sebastian Edathy. In 21st century Europe.
It's a little bit reminiscent of Franz Kafka's novel The Trial – except that in Edathy's case it was the public prosecutor's office which was acting not entirely objectively, rather than the court. And with that, the floodgates opened for public outrage and defamation.
Sebastian Edathy is not a paedophile. That is what he believes, and what I believe too. The Social Democratic politician had to relinquish his post in Germany's lower house of parliament, the Bundestag, and that is legitimate. If there is a case under investigation, such as Edathy's, a public figure representing citizens' interests must face the consequences and withdraw from his or her public functions – until the facts have been clarified, until which time the presumption of innocence applies.
Humanism? Liberalism? Not for Edathy!
From the outset, Edathy had no opportunity to respond to the allegations as a private individual. His actions were from the start presented in a controversial manner and prosecuted that way too, with great help from the media and an obviously publicity-savvy public prosecutor. Edathy himself always denied using child pornography. Too bad! The witch hunt had begun, with insults, humiliation and a mockery of the presumption of innocence.  "Anyone who looks at pictures of that kind will possess others as well". In a society which seems to have completely forgotten the liberal and humanistic asset of enlightenment. In a world in which it has never been so easy to set off a real public outcry, regardless of whether it's against a legal or legitimate background. A society which has just fought back most vigorously against the National Security Agency (NSA) and the law on data retention (VDS) and nevertheless in the same breath calls for exactly that. In order to keep "people like Edathy" away from "our children, who deserve to be protected". (Edathy condemned child pornography several times in his submissions. He wasn't listened to, or else was the subject of malicious comments).
Edathy's case should set a precedent
But perhaps the Edathy case also demonstrates that it is much more difficult in the digital society to grant to the individual the right to personal privacy and to treat that right responsibly. And by that I mean all proponents of civil society, so including politicians too. A key principle of liberalism says "Freedom means responsibility". Never before have we been so much under examination and nevertheless extremely concerned about protecting our privacy, and rightly so.
Sebastian Edathy too is a part of this new world. The legal download of naturist photos can these days be followed more quickly than 15 years ago. The people supplying such images are mostly operating in a grey area legally and also offer illegal videos and visual material. In the past Edathy would perhaps have gone to a museum or library, where he would have borrowed books with nude images of children and young people – without condemnation, without malice, without a smear campaign.
"There is a long tradition in art history of the male nude, and also the child or adolescent nude. You don't have to like it, but it's possible". (Sebastian Edathy, 16.3.2014, Spiegel online).
So, use this example as an opportunity both at school and at home and educate children! Use it as an opportunity to protect them from abuse.  But also point out what has gone wrong in the Edathy case – where the liberal principle has given way to the social trend of the witch hunt, and what our value-based society lacks in liberalism and humanism in this specific case. Digital natives in particular are a vulnerable target group for those with whom Edathy is wrongly being equated.  Young people should uphold their privacy in the digital world. And not see it as a venue, for revenge, stalking and humiliation. A trend which is becoming ever more prevalent.
We are all Edathy.
https://ninahoppe.eu/wp-content/uploads/2015/03/justice-9017_1920.jpg
600
800
Nina Hoppe
https://ninahoppe.eu/wp-content/uploads/2015/02/nina-hoppe-wht-2-obg.png
Nina Hoppe
2015-03-07 08:50:34
2015-05-25 08:56:31
Edathy