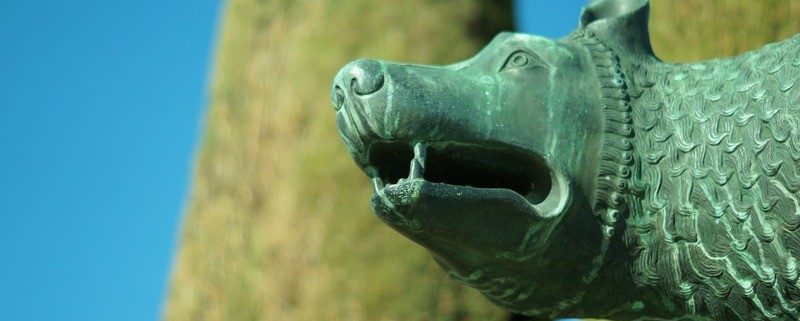 The ancient Roman comic playwright Plautus coined the expression
homo homini lupus est ("man is a wolf to his fellow man").
I'd like to adapt it to fit what is known as the "gender debate" –
femina feminae lupa est
because I have noticed for some time that women can be the greatest opponents to gender equality, and I've been affected by this myself. The latest example I've come across is a lead article by Martina Salomon in the Austrian newspaper Kurier.
Specifically, Salomon criticises the fact (according to her) that universities are outdoing each other in women's studies focus areas and women whose research has focused on gender issues are taking on key positions at university level. And yet, says Salomon, surely there are far more important problems for academics to unearth and research.
I completely disagree with this. It was the universities which first promoted gender equality as a key issue, and this was also because of their socio-political responsibility and role. The Austrian Universities Act (UG) 2002 already contained the unambiguous commitment to a framework for gender mainstreaming – at both an organisational and an academic level. In implementing the UG, universities established separate departments for the subject. Basel III and the requirement for 40% female board membership for directors in financial institutions were still a long way off.
Gender gap in academic careers 
Women continue to make up the majority of tertiary enrolments. If they then opt for a career within the university, the proportion will gradually decline. Salomon argues that it is almost exclusively women holding chairs in gender studies who succeed at universities, but there are perhaps other reasons for this. Could it be possible that these chairs were created because it also gets rid of (i.e. men get rid of) the female competition more easily? The fact that a chair in gender research is given to a woman is obviously completely legitimate according to the old school of thought.  However, it is much more difficult to support the idea that this chair is perhaps held by a man and instead a woman holds the chair which corresponds to her research focus.
What troubles me most about Martina Salomon's criticism is this: these (female) "gender" experts as she calls them, have through their persistence and perseverance made the topic of "women" and professional gender equality socially acceptable for the first time. Female chief editors are now just as much a part of everyday life as female heads of department or female board members. Salomon's very one-sided criticism weighs on the shoulders of those dedicated women, who have done an important service to our society by standing up and advocating for gender equality and who continue to do so. This should in fact create a manifestation of solidarity and not end in behavioural patterns or practices which have previously been associated with men.
However, perhaps it is also just that women were simply always far better at criticising their peers than their male counterparts are. And ultimately it is only through such female behaviour that the still male-dominated structures become truly strong and even stronger. Without "man" having to make any contribution.
https://ninahoppe.eu/wp-content/uploads/2015/03/wolf1.jpg
449
800
Nina Hoppe
https://ninahoppe.eu/wp-content/uploads/2015/02/nina-hoppe-wht-2-obg.png
Nina Hoppe
2015-03-03 17:23:46
2015-05-30 17:31:25
Gender equality: woman versus woman