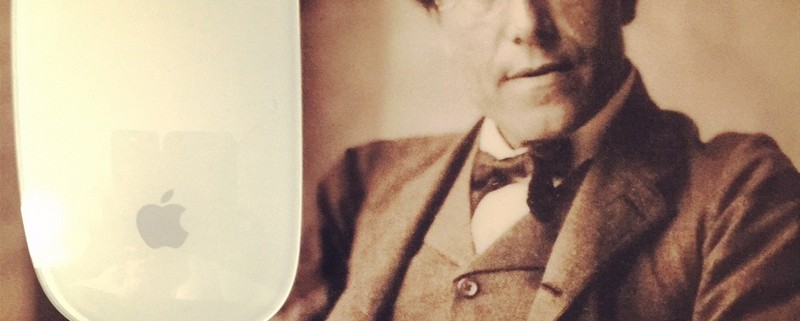 Why digitalisation has a part to play in Europe's competitiveness and economic recovery, what it means for civic education and liberalism and the role banks have here too – in this piece I'd like to bring these issues together.
Andrus Ansip has the most important portfolio in the Juncker Commission: he is responsible for Europe's digital agenda and for creating a digital single market, a perennial issue for the coming years in socio-political terms. An initial draft strategy is to be presented in May, although Ansip is still giving reluctant or "wait and see" responses when questioned. Evidently the specific concepts are missing, as was the case with the capital markets union.
In Austria, a decision was made under the former Minister for Infrastructure, Doris Bures, to expand the fibre optic network so as to guarantee almost 100% penetration in the country. It seems almost laughable that this did not happen long ago, in view of the fact that Austria always had the widest mobile phone use. But are we really ready for the digital revolution? Are we already long overdue? Or are we finding ourselves in many respects back in some kind of regression already?
Digitalisation – a social challenge
Digitalisation presents people with a major new challenge: independence, promotion of individualism, freedom of choice, freedom of opinion. The object of desire becomes the subject of promise. Social media is a perfect litmus test for digitalisation (although it is a linguistically misleading name, because what we are seeing here is in fact anti-social behaviour). Interaction between people has completely altered in tone and language, we see aggression and internet-generated public outcries – already present in society with completely new challenges.
Never before was opinion so transparent and open to criticism, never before was it so quickly available and revocable. Responsible use and the simultaneously non-existent "education" in societal liberalism make digitalisation appear a threatening instrument for the individual. Personal interaction is digitally moulded. Anyone who doesn't have a Facebook or Twitter account is regarded with suspicion and is said to be "digitally naïve" compared to those who are "digital natives". Still, the various forms of social media are an important stage in socialising with digitalisation.
Regional banks: Digitalisation as an opportunity 
However digitalisation is much more: the creation of a company, what's known as a "start-up", as well as the amendment of tax and other ratios, should not only be facilitated by digitalisation, but should be encouraged by it. This is particularly true in a country which is strongly influenced by the structure of small and medium sized enterprises.
The opportunity to strengthen the European economy through a digital single market in Europe MUST be included in Juncker's investment programme as well. And, at the same time, the digital single market should also address regional specifics in Europe on financing such start-ups.
This is the opportunity for the customer banks. They know their region better than anyone else and know about its specific features. The digital world enables stringent processes for demands for credit and support in setting up companies. It enables continuous availability and thus less bureaucracy in that process. It gives quick answers to questions which in the past required a longer time to be answered. It is not "either-or", but a "both X as well as Y". However the solution is not only an App. Regional banks were set up in order to strengthen the economy and entrepreneurship in the regions. It would be an opportunity for these financial institutions together with Ansip to relax regulations, to create jointly specific projects in the digital sector which follow a certain pattern, to encourage the establishment of start-ups across Europe without losing the regional connection. The regional banks would be responsible for that.
A Europe of digital regions thus makes the concept of the European Union robust. And perhaps some day it will create a Google, Apple, Amazon or Facebook from Europa. China and the USA are demonstrating how this can work.
https://ninahoppe.eu/wp-content/uploads/2015/02/Mahler.jpg
800
800
Nina Hoppe
https://ninahoppe.eu/wp-content/uploads/2015/02/nina-hoppe-wht-2-obg.png
Nina Hoppe
2015-02-12 12:37:06
2015-06-08 12:41:57
Digitalisation – regional and global